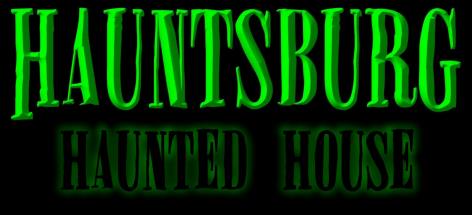 wHAT ARE YOU LOOKING AT....

TICKET PRICES:

$10.00  Tickets, All Ages

$8.00  Seniors and Military with ID

Sorry, CASH ONLY

We can't accept Checks or Credit Cards

Please Note: HAUNTSBURG is intended to be a truly frightening experience. 

If you are not feeling well, pregnant or already a borderline deranged person,

we suggest you not visit Hauntsburg.  Refunds are not given to chickens or

scaredy cats who change their minds after purchasing tickets or if they run

screaming from the emergency exits.

HAUNTSBURGs's volunteer actors are told not to touch guests.  However, it is possible that you could be touched in passing or accidentally.  Please understand it is not our intention to do so.  Our actors expect the same treatment in return and are not to be touched or harassed in any way.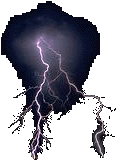 or call 317.852.7885

M-F from 9 AM - 1 PM.

We will respond as quickly as inhumanly possible.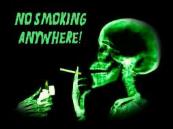 HEED THESE WARNINGS!

When you arrive at HAUNTSBURG, remember

no flash photography or video cameras are allowed.

Cigarette smoking isn't permitted anywhere on HAUNTSBURG property.  Alcohol use, drug use or any illicit actions or rude behavior will be cause for removal and will be reported to the police immediately. 

we are only open from 7 PM - 9 PM.

Tickets are only $5.00!

"Hardly Haunted Hauntsburg" nights are a lights on,

low-to-no-scare experience for our younger guests.

(Click purple Logo

for more information

on our Hardly

Haunted night!)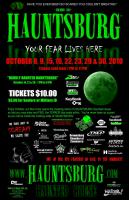 We are not able to offer advance sale tickets.  You can purchase tickets any night startng at 7 PM for use any other night at HAUNTSBURG!









PLEASE NOTE: HAUNTSBURG IS NOT OPEN CURRENTLY!